Wednesday, 30th November, 2011
Flyrat in Yamanashi prefecture is one of those magical places where time stopped in the 80′s. Most of the AE86s for sale over there look pretty much brand new and the most modern
car for sale they offer is an '89 R32. Every time we accidentally visit their website we feel a strong urge to sell as many of our internal organs we can and buy EVERYTHING.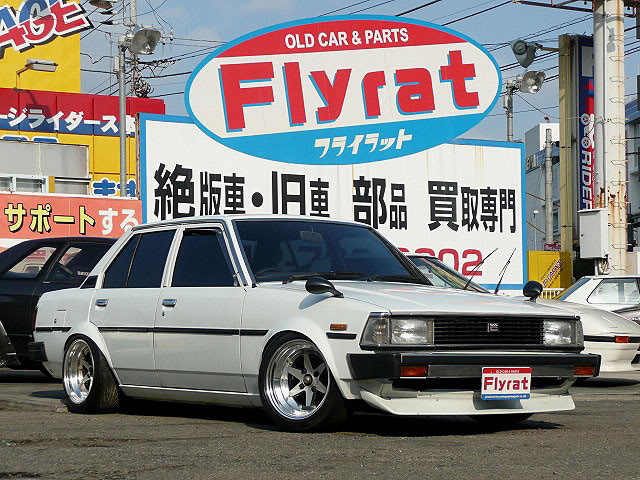 One of the best things about Flyrat is that they dont sell only overpriced vintage cars like old GT-Rs and 240Zs but many reasonably priced and not-that-old-but-already-cool-as-hell models like this awesome KE70.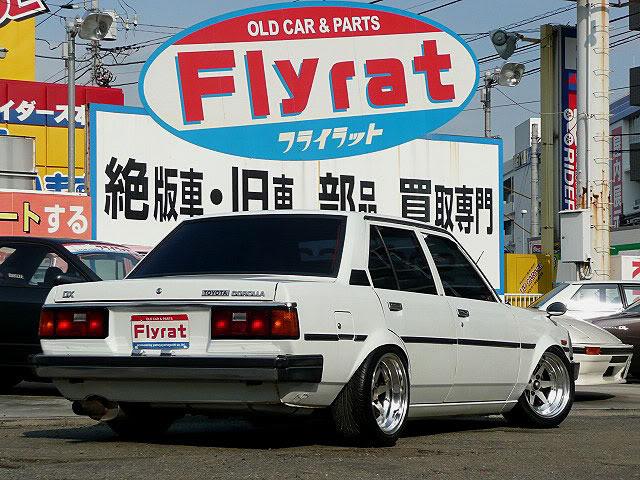 Here are some basic facts about this 1983 kouki Corolla DX: it has an obligatory 4AGE swap with 65.000 Km on the odometer, TRD 6/5,1 kg/mm coilovers made by Revolver with Tokico HTS inserts, 15×8 SSR XR4 Longchamp wheels with pretty agressive -14 offset. All yours for only 750k Yen or 7k Euros.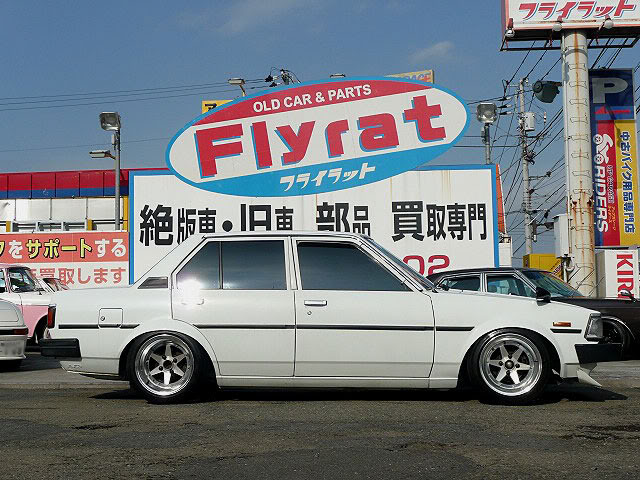 Ok, thats a bit more then you would pay for a rusty KE from some
old guy from countryside but dont forget whats included in this package. Just take a look how much XR4s in this offset sell for…
Another thing that makes us love this 70 so much is that the owner didnt swap the headlights for the more popular 4 eye ones. We know why everyone loves them so much but you have to admit that this setup looks way smoother.
Tags:
E70
,
Flyrat
,
Nippon
Posted in
Cars