Thursday, 15th January, 2009
Gilly z Australie si chystal díly pro svůj nepojízdný levin hatch, který měl připravený v garáži. Jednoho dne ale při hledání dílů na vrakovišti narazil na další levin, který byl skoro bez rzi a stále měl původní lak, a tak nebylo co řešit.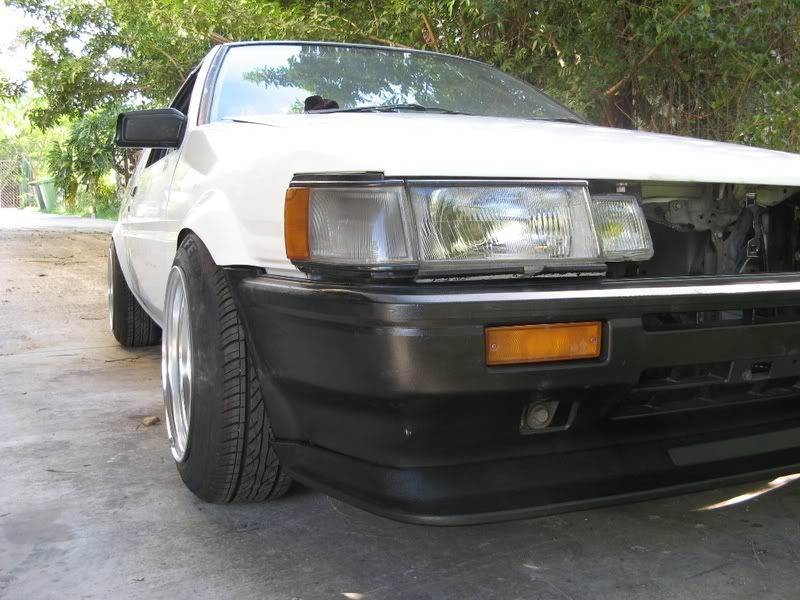 Auto dovez domu, vyřezal zadní kapsy a nahradil je zdravými (ty byly jako jediné zrezlé), vytáhl blatníky, aby se do nich vešly SSR Formula Mesh a odlepil boční lišty. Namísto předních zenki lamp a zenki masky nasadil kouki světla s mlhovkami a zadní vyměnil za whiteline. To může se zenki nárazníky působit trochu jako bastl, ale podle mě je celkový dojem z auta nakonec výborný.
Do interiéru namontoval klec, skořepinu a volant, který je sice dnes už trochu klišé, ale pořád vypadá v 86 perfektně: Nardi Classic. Jako jeden z posledních detailů přesunul baterii za sedačku spolujezdce.
Specs
BODY
1984 ADM
deleted rear pockets tech arts/slydar style
modified front guards (thanks D)
kouki headlights, parkers, fogs
ADM zenki front bar + OEM Zenki lip
ADM rear bar
Kouki Whiteline tail light set
ENGINE + DRIVELINE
AE101 4AGZE
Kaizen S/C oulet pipe
180mm crank pulley
2″ intercooler piping
unknown OEM intercooler
modified AE101 loom + ECU
T50
JDM bellend and hard lines
C's short shift
EXEDY pink bits H/D clutch
big single piece shaft
T18 series one housing
AJPS sway mounts
TRD 2 way
4.1 CW&P

FUEL
ADM tank + modified pick up + high pressure in tank EFI pump
under car surge tank
bosch 070 pump
8mm feed
adjustable reg, not needed came with the motor
SUSPENSION
Front:
shortened strut, GAZ coilover kit, ST185 AGX, GAZ 8kg/mm springs + GAZ helpers (cheers D for the welding)
ADM brakes (for now)
Braided front brake lines (ADR approved)
p/s arms
XT130 LCA's, new bushes and ball joints
30mm RCA's
Quaife quick rack
T18 turnbuckle tierods, aftermarket turnbuckles here as well
poly bushed sway links, mounts, castor rods
Spats strut brace
Rear:
GAZ 36 way adjustable coilovers
GAZ 6kg/m springs + GAZ helpers
JDM OEM sway bar (1mm larger dia blink.gif )
APEX rosejoint adjustable 4 link
APEX rosejoint panhard rod
APEX rosejoint sway bar links
RIMS
SSR Formula Mesh
front: 14×8.5 -20
Rear: 14×9 -15
185/60 FD1's
INTERIOR
MOMO fixed back
customised rail (cheers again D)
Nardi classic on 100mm boss + 50mm hub spacer
column spacers to suit lowered seat height
Safety 21 6 point cage with b-pillar tags
rear harness brace
relocated battery to behind passenger seat
timeless blue ADM trim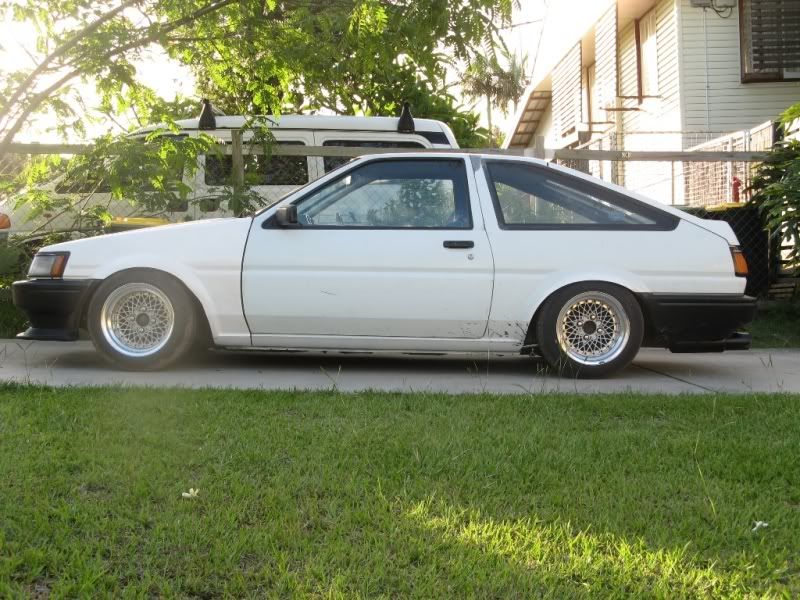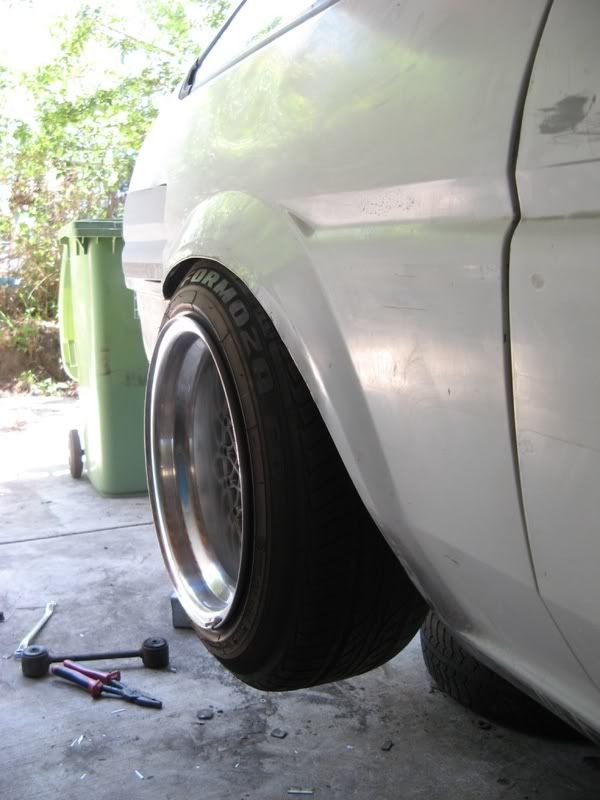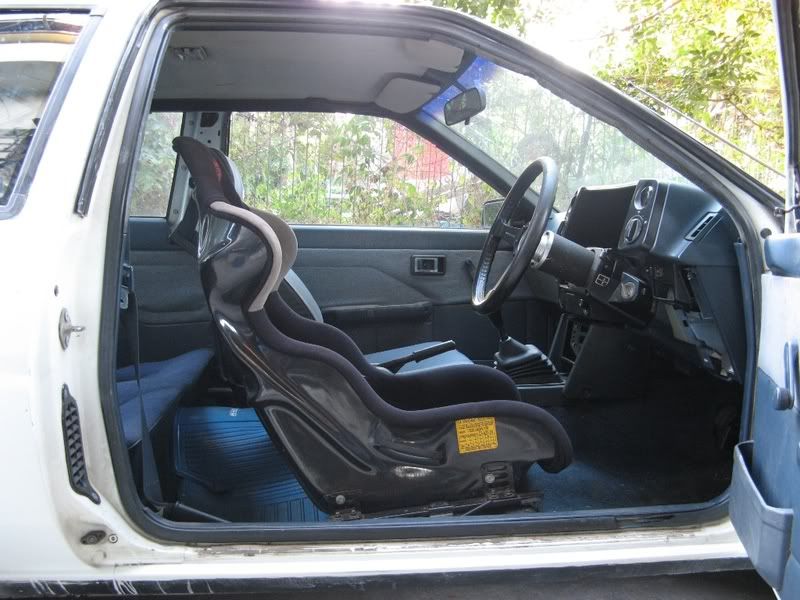 A nakonec jeden obrázek ještě sériového auta.
Tags:
Aussie
,
Hatch
,
Levin
Posted in
Cars